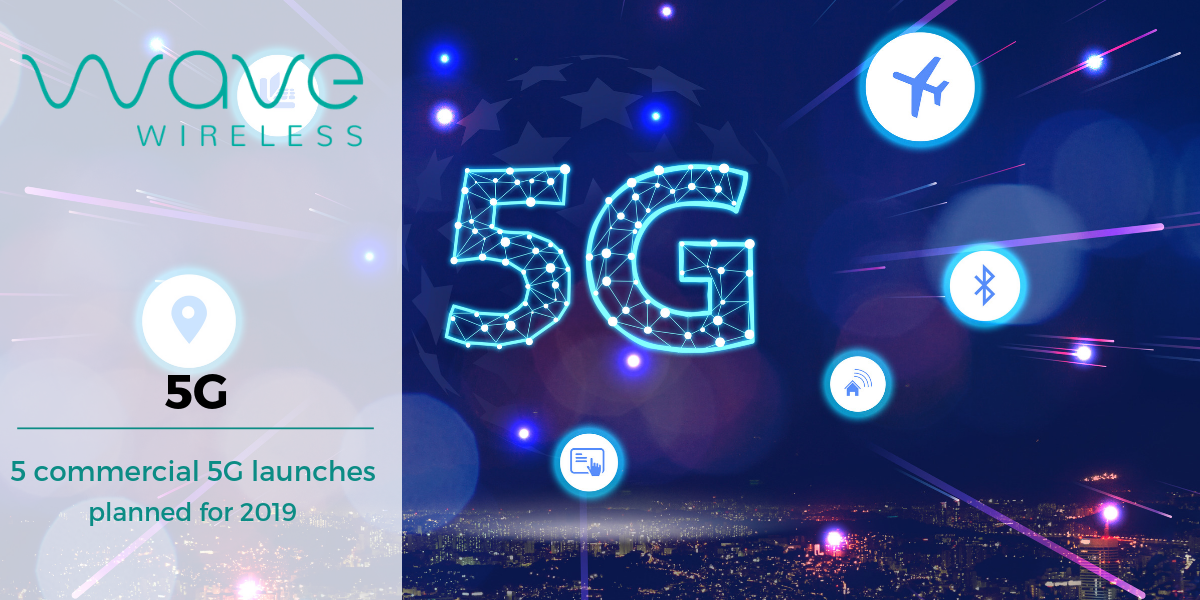 Among many anticipations of 2019, 5G is undoubtedly one. And among many amusing things to look for in 2019, one is definitely the companies all around the world claiming to do the "first 5G launch". While it's still 2018 (although there's merely 1.5 months left on us), the rant has already begun and we're supposed to see even more of it by 2019.
5G is certainly the next generation of wireless that will indubitably take today's technology to the next level. And why not? When it comes to networks, the faster the better.
Till now, 5 companies have already claimed to have run 5G networks around the world, and the test has already begun. So let's take a few minutes out to find about those who are going to make our 2019 better and faster.



U.S. (Verizon and AT&T)
Verizon has already launched wireless 5G service in four markets this year and plans to offer mobile within 2019, while AT&T is about to offer 5G services in a dozen markets by the year-end, that's just around the corner. They are reported to respectively use a CPE and a mobile hotspot for the purpose. A number of handsets are also expected are arrive in the market by 2020.
Japan (KDDI)
Japanese telco KDDI is offering 5G services 'as part of a limited launch' from 2019 and has been involved in trials with Ericsson and Samsung Electronics. "5G is actually the extension of 4G LTE technology. So, we are thinking of adding software functions which are common to 4G", company President Makoto Takashashi added.
Australia (Optus)
Optus, Australian carrier owned by Singapore´s Singtel, also claims to be ready to launch the 5G network in Canberra and Brisbane by January 2019, and in other cities in March next year. Optus CEO Allen Lew said on Thursday, "After successfully concluding live 5G trials in Sydney, we are on track to commercially launch fixed wireless access services in January 2019,".
U.K. (EE)
U.K .telecom operator EE has also announced nine 5G trial sites across East London. "This trial has helped us to understand – and learn how to overcome – the significant challenges that we'll face in the coming years", said Howard Watson, CTIO at EE. "We're also taking notes on the coverage we can achieve with 5G on our new 3.4G Hz spectrum, both indoors and in densely packed streets," he added.
South Korea (SK Telecom)
And finally, SK Telecom, an operator in South Korea, has also just announced its plans to start commercial 5G service rollout in March 2019. As per Yonhap News Agency - if successfully launched, KT will be among the first operators to launch the next generation mobile technology. President of KT's network business Oh Seong-monk said that they will launch 5G service "combining true mobility and nationwide coverage".
Habituated with our favorite science fiction films, our expectations in relation to the future network and wicked smart devices, autonomous cars, and smart cities are also pretty high. Better mobile connectivity through the 5G networks can definitely be the first baby step toward our bigger expectation.