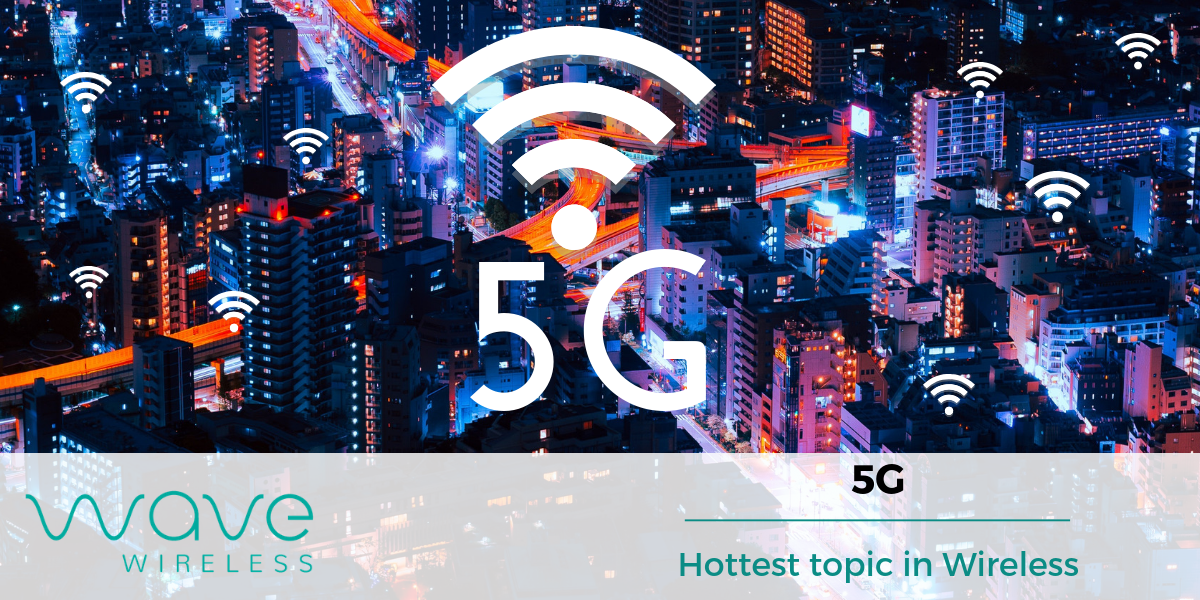 As we prod ahead pushing years behind us and as our world makes leaps and bounds into an era of uber-advanced technology and relevant tools, certain trends have also emerged which define this shiny new generation of tech. Be it artificial intelligence, big data, virtual reality or anything else that may sound even fancier in the days to come. However, the one innovation that links everything together, literally and figuratively, is unquestionably the Internet of Things (IoT). Smart, omnipresent connectivity that is reliable and accessible at any time and place through any device is something that all of us have come to expect from our networks.

The wireless network world has seen quite a bit of progress in recent years but nothing quite compares to the spark of excitement that the soon to be introduced 5G has produced. Set to be officially implemented commercially in the year 2020, 5G has the potential to completely change the way we communicate and connect to the global realm.
The need for a network beyond 3G and 4G stems from the fact that the virtual and online world keeps on expanding and there is a need for more bandwidth at lower costs. As many players in the industry continue looking to manage and run humongous operations, 5G is set to offer 100 times higher data rates and more connectability, 1000 times the current data volumes offered by service providers, and 10 times lower latency. Being able to support Low Power Low Throughput or LPLT networks, 5G will give access to the Internet of Things for as cheap as things can possibly get.
WHAT TO EXPECT?
A completely overhauled 3G and 4G? No. It would be unrealistic to expect 5G to completely replace currently existing networks. Instead, it will be working in harmony with 3G and 4G technology to ultimately make for communication and connections that are much faster, smoother, reliable, and of high calibre. With 5G, you can expect not only a much higher, almost bottomless capacity but also an ability to power and connect billions of devices, 10X the current download and upload speeds, and the advancement of more autonomous vehicles. The ability of 5G to support much more advanced applications will be the power behind the movement that will integrate intelligence into not only the network but the society in general.
It is also expected that network providers and operators will be offering bandwidth over the virtual network based on the demands of the customers rather than as part of a predetermined plan or package. The process of implementing and executing the 5G network, however, may be slow once it begins. The network is essentially a series of wireless sites linked together through existing and new infrastructure that supports the 5G service. As such, upgrades and new installations will need to be made, although it will not be as expensive and cost intensive as one may think it would be. In the long run, the aim of 5G technology is to reduce the cost of the service while simultaneously improving its standard. Mobile Network Operators or MNOs will also need to be updated on the new technology and how to effectively run it so that they can provide the optimum service to their customers.
5G is set to completely change the world of networks, connectivity, and communications, all for the better, and the world could not be more prepared for the benefits it is set to introduce for the general population just looking for faster internet as well as for the providers looking for optimization, efficiency and cost-savings.