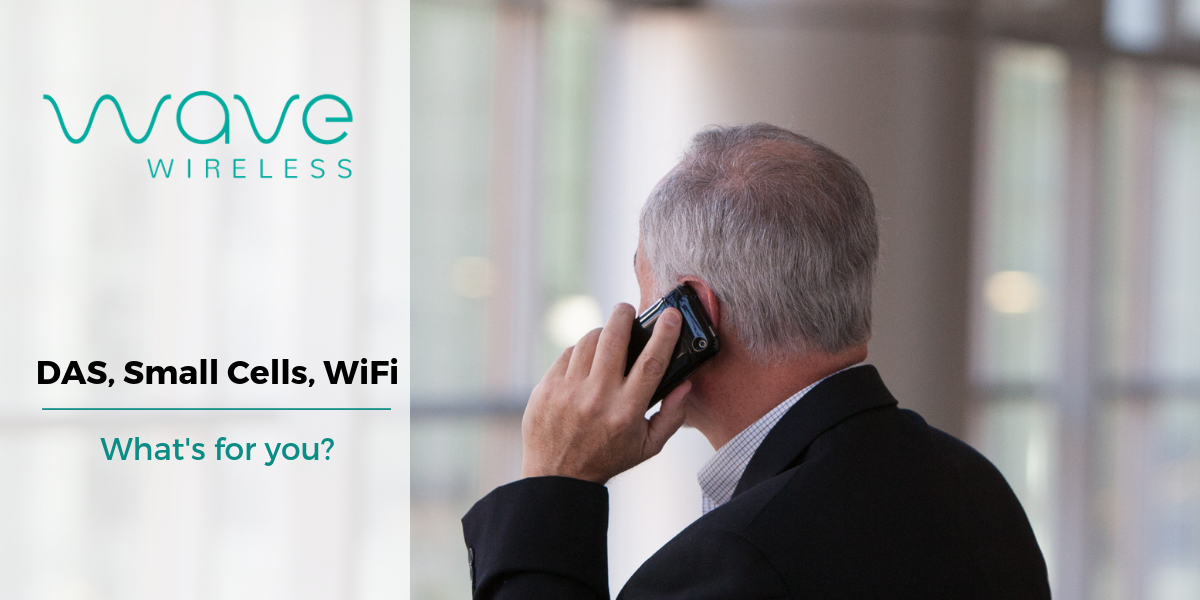 Grass always seems greener on the other side. But it might sound funny if you say it looks greener because you can't get a decent cell signal in your office. But it's very true in many cases in this gadgets laden world where we're more worried about network connectivity than oxygen. Just like looking for a new apartment because yours has a poor cell signal, both of these are real problems for our personal and professional lives.
While there is an urgent need to ensure sturdy, infallible in-building connectivity, it can also be perplexing to determine what the right solution is. There are three main options to boost In-Building Wireless connectivity:
Commercial Wi-Fi:
Our grandparents seek out the WiFi password these days, so there's barely a soul that doesn't know what Wi-Fi is as an older and more familiar option since the dawn of the internet. For small businesses with smaller workplaces and number of people, commercial WiFi could be the option that works. But it might make sense to use other options over Wi-Fi for larger corporations or in larger spaces with high traffic. WIFi it's not a business-class solution and you may still experience call-drops, nor do they won't automatically hand-off calls to cellular networks.
Residential Wi-Fi is one matter, but for businesses, WiFi might be a major internet solution for developing countries in Asia and Africa, but the rest of the world have moved beyond it.
Small cell:
If you are looking for some relatively inexpensive option that's better than just WiFi, you might be right to consider Small Cells. Not only indoor, but this business grade solution has better adaptations for the outdoor network as well as in high-traffic areas via antennas placed on rooftops, on lighting or utility poles or even hidden in street furniture.
Given the ease of installation, the quality it offers, and the relatively lower damage to the wallet, small cell might look like a no-brainer. However, the major drawback is its lack of a true multi-carrier capability. Workplaces and larger building with more than one carrier might not be able to make use of the small cell solutions, but it definitely is ideal for smaller buildings with fewer people.
Distributed Antenna System:
And then there is DAS. DAS (Distributed Antenna System) is an enterprise-grade solution for producing strong, reliable connectivity while supporting multiple carriers and frequencies. DAS is ideal for building owners who are looking for a scalable solution that can grow with changing needs and a solution that works across all carriers and frequencies.
While it's still the most expensive option of all, DAS vendors have been working towards making it a more friendly option by reducing some hefty costs it comes with while still offering the multi-operator, multi-band support that businesses love about - especially those who have adopted BYOD and/or those who run extensive heavy-weight applications that suck a lot of bandwidth.
Full Spectrum: Supports all cellular and public safety frequencies between 150 MHz to 2700 MHz and eliminates the need for multiple hardware layers in order to accommodate multiple frequencies.
Future Ready: Accepts new frequencies without the need to add more middlewares and hardware. Looking at long term value, being future ready will lower the total cost of ownership.
Fiber-Based: For the buildings that already have fiber cabling throughout, fiber-based DAS system may actually be a more affordable and easier one to install.
So. Which one is best?
If you can fork some big bucks for the installation cost, DAS is the one for you. But if you're just starting out or have a smaller space with less people and are just seeking a better connection within a small area, DAS might be an overkill. Small cell with low installation fee (and in conjunction with Business WI-Fi) might make a better option.