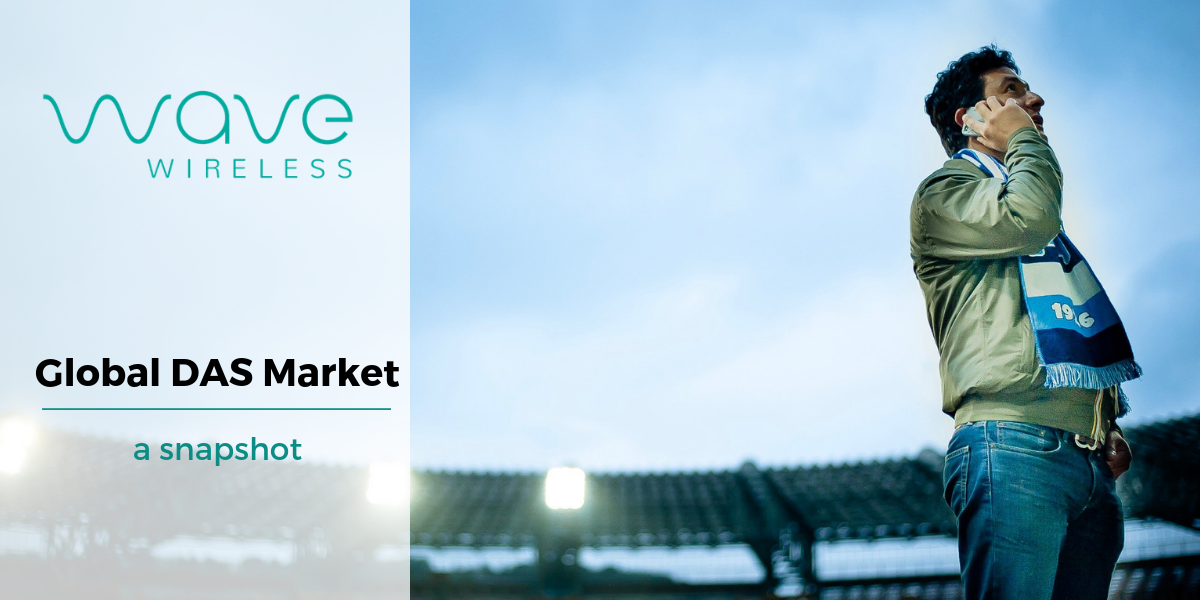 Distributed Antenna Systems (or simply called DAS) are radio heads that are well positioned around the targeted places in order to fulfill the requirement of additional cellular coverage. Each radio head that are positioned within a DAS network are routed to a communication center through fiber-optic cable and has the capacity to handle multiple bands for multiple operators - which has made it the globally adopted system.

THE GLOBAL MARKET FORECAST
The global Digital Antenna System market was valued at US$ 7.29 Bn in the year 2017. And its Market is poised to grow even stronger during the forecast period of 2017 to 2027, according to the trend analysis and report by Business Insider. Its total value is anticipated to reach a total of $16.6 Billion By 2025 with growth at a CAGR of 9.96% during the Forecast Period 2018-2025.
The internet has evolved at an exponential rate in the past decade, especially in the past few years and there's no denying it. Among a gazillion other things, this has also resulted in the growing popularity of mobile communication devices around the world, growing demand for wireless connectivity networks, and increasing government focus to enhance the telecom infrastructure. This, in turn, is responsible for the growth of distributed antenna system market globally. Higher bandwidth applications, growing requirements to boost communication signals, and an increasing in-building connectivity demand is also directly connected with the growth of DAS. Apart from that, many industries across the globe are adopting distributed antenna systems to provide enhanced internet connectivity and better experience in general.
THE STRUGGLES IT'S FACING
Despite the exponential growth, there are certain constraints for the DAS market. The lofty initial investment that it seeks has been a major barrier to overcome for DAS implementation. Such a high upfront investment is generally governed by two factors: the high cost of implementation and high cost of labor. Larger venues, growing awareness, and wider adoption of DAS across emerging economies would help ease the investment pain a little and enhance its market growth in a broader scale. Asia Pacific, Latin America, and Middle East & Africa are the area with emerging economies that should be targeted.
THE MARKET SEGMENTATION
The DAS market is segmented into hardware and services. Hardware is further categorized into active DAS, passive DAS, cabling and hybrid. Design & installation services, and maintenance services are co-segment of services.
The active distributed antenna systems are co-categorized into head-end and remotes, trays, antennas, and others and that of passive distributed antenna systems is categorized into donor antennas, trays, repeaters, and others. The market for cabling system is coaxial, optical fiber, CAT5, and others while that for hybrid DNS are head-end, and remotes and repeaters.
On basis of service, there are pre-sale service, installation service, and post-sale service. On verticals basis, the market is segmented into two categories: commercial and public safety DAS market. On basis of ownership, its carrier ownership, neutral-host ownership, and enterprise ownership. On the basis of user-facility its >500k Sq. Ft, 200k-500k Sq. Ft, and 10k-200k Sq. And lastly, on the basis of geography, the market is analyzed across the Asia Pacific, , North America, Europe, and Rest of the world.