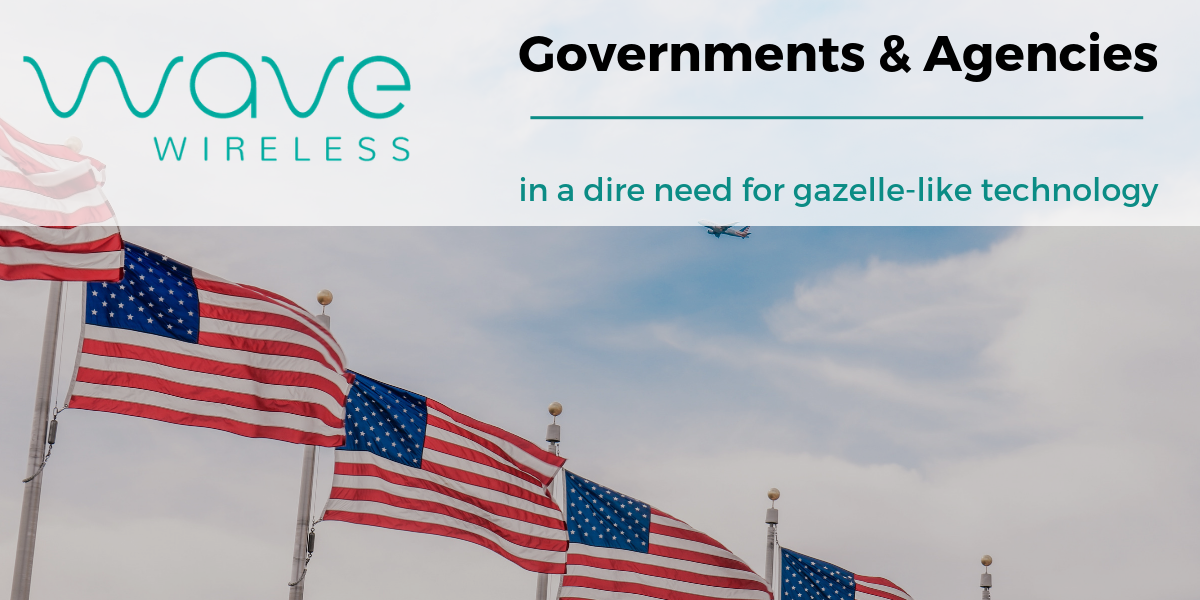 For any government agencies, having a strong, reliable, and secure in-building connectivity for clients, employees, and the visitors is no less important than having good office equipments and furnitures. Across all government levels and agencies, ensuring strong client satisfaction is vital. And for such client relations, the wireless connection must be speedy, reliable, highly secure, and easily accessible.

The networks in Governments and agencies should be high quality and performance should be reliable - as otherwise a single network outage could shut operations down. Security measures to control the exchange of information is necessary. However, since the governments have been locked in the old legacy technologies due to budget and internal resources constraints for a long time, agility, performance and innovation have been turtle-paced.
Cumbersome network, device management and onboarding processes not only hamper the work by slowing them down but also creates security risks on a broader level.
Not only are inhibiting and strict procurement rules leading to multi-year networking contracts are costly and ineffective, but the federal IT managers are also bored and tired of these "network status quo". While the private sector, on the other hand, has sprinted ahead by doubling performance every five years, government IT has stagnated to old technology.
And since governments and govt. agencies already behind in technological advancement, further delay to upgrade could welcome bigger disaster. Two polls recently conducted by The Government Business Council highlight the need for immediate action:
On the first survey, when asked about the state of their agency's wireless or Wi-Fi networks, 50% of government employees rated the network at their workplace to be 'very poor'. And 49% accused such poor quality network connectivity for slowing down their missions.

On the second survey, while 23% of the employees were satisfied with their agency's bring-your-own-device policy, 40% reported having to constantly make their way through the arduous IT policies. 61% of agency employees felt that security concerns end up hindering their efficacy at work.
The problems have been identified - and there's no denying that majority of governments and agencies are very far behind the private sectors - but now it's a time to go for the solutions. While upgrading the network, agencies should ensure they work with best-of-breed partners for all elements of their network who acknowledge heterogeneous environment for future network.
New and improved wireless technology solutions that are best fitted to meet the challenges of government are necessary to enable new customization features, reduce administrative overhead and complexity, and enforce better security. Leveraging with the latest technology will not only improve the user experience, but also simplify management and reduce costs.
The right technology solution can give government agencies a wireless network that enables them to serve their critical missions, both expeditiously and economically.