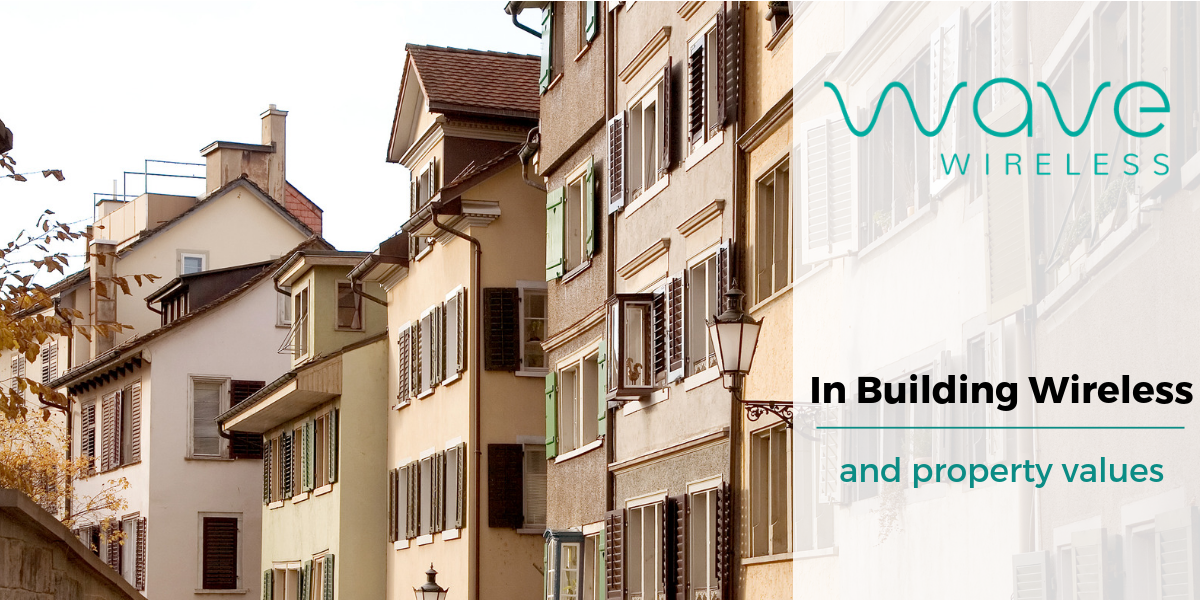 Everyone around is looking for a way to give their property a boost in value. To get people in your door, the property you own must be well-maintained, have a chock full of amenities, and your operations staff must be able to work efficiently. But the most modern, mobility-favoring tenants are often missed due to the poor in-building connectivity.
Faster and more reliable Internet access is the core value of today's world as our lives become more and more entangled among the chaos of network, tech, gadgets, and expectations. And quite naturally, solid wireless services not only increase the tenant satisfaction but the property value as well. Here are some tenant facts that will probably blow your mind:
The average adult (worker) checks his mobile phone 150 times a day!

80% of voice calls and 90% of data usage on mobile devices occurs indoors

Many businesses, operations, and missions run in the apps on our smartphones and tablets
Goes to show just how far we have come. In the last decade, high value "Location" might have meant having good restaurants, the right neighborhood, or the proximity to mass transit. But in this era, it also means reliable and sturdy cell phone coverage. It's something that might not be mentioned in the contract but results of having a good in-building connectivity could be a major strike for or against a property.
Factors that affect the connectivity of your property could be the building layout, distance to the nearest wireless tower, construction materials, and surrounding terrains such as hills or nearby buildings. Here are some of the factors that might play a role in causing the connectivity of your property to go on a decline:
Use of the Low-E glass windows;

Wi-Fi router placed in the lower region of the building;

Construction shape and barriers; or

Wi-Fi doesn't support wireless phone service or provide the same level of security.
But the good news is, you don't need to build closer to a tower or invest in the wireless provider to get a better indoor connection. There are plenty of easier (and cheaper) options:
Wi-Fi (aka Wireless LAN or WLAN): If our grandmas are seeking WiFi passwords these days, there's noone who doesn't know what WiFi is. You're probably using it right now. Wireless LAN or WLAN uses either residential-grade or enterprise-grade equipment to create data connectivity to both local services and the internet. Wi-Fi are particularly useful for smaller spaces with smaller teams and workforces.
Distributed Antenna Systems (DAS): DAS is a network of indoor antennas tied to multiple wireless carriers' networks providing voice and data services. They are radio heads that are well positioned around the targeted places in order to fulfill the requirement of additional cellular coverage. The DAS market is segmented into two categories: commercial and public safety DAS market.
Small Cell + Femtocell Network: It is a series of active access points that generally connect over low-voltage cabling within the building with the main aim to create voice and data services for the single wireless carrier. The indoor network is connected to the outside world with a dedicated or shared internet connection.
These are all different options to improve your connectivity, boost your tenants' satisfaction, and elevate you property value in return. Wireless service consumption is growing at 40%+ CAGR, and in today's day and age, you simply cannot afford to have a building with the poor network connection as wireless connectivity is rapidly on its way to become the key buying/leasing criteria for commercial properties.