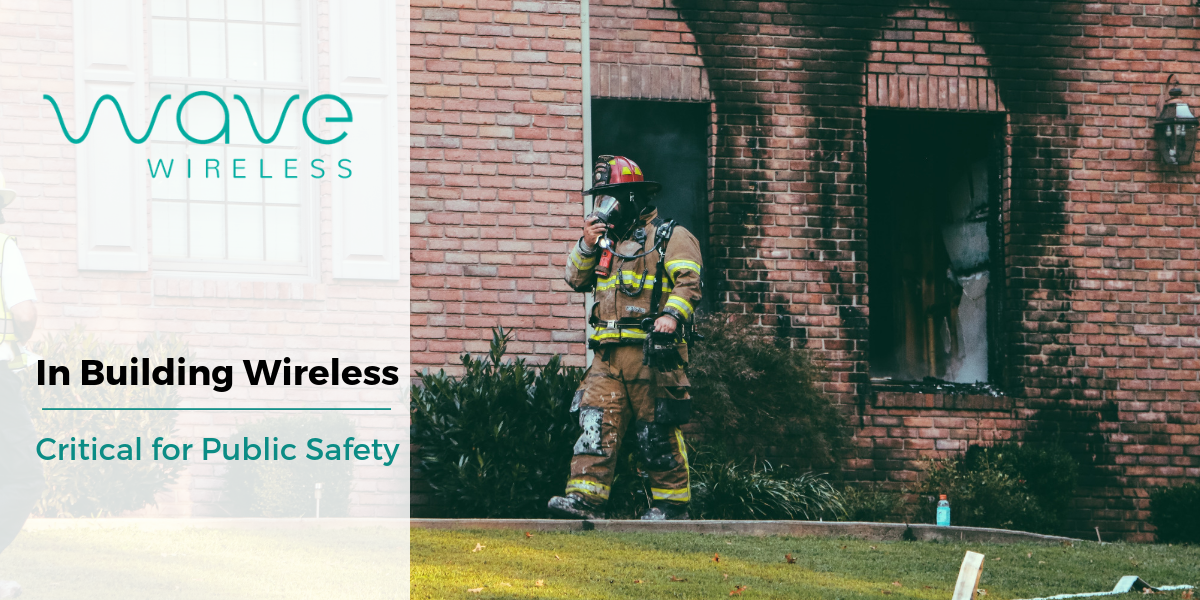 In Building Wireless Connectivity is now considered the new utility just like water, gas, and electricity. Today, the way we live and work is highly dependent on the mighty internet. From email and social media, to our video recorders, cameras, maps, calendars, book readers, podcasts, gaming, apps and basically everything related to how we function - in general - has given our world a complete turn.

We need a good, reliable, and solid IBW (In-Building Wireless) network connectivity to fetch our needs well. And a good Wireless coverage in our buildings has been just as necessary as the water and electricity are. But everything is not just about our dependence on the internet for work, entertainment or in general. A sturdy connectivity that is more than omnipresent is just as much, if not more necessary for our comfort and security. Connectivity doesn't just serve us an ease in ordering a Pizza or calling a taxi online, but our First Responders are even more dependent on a proper network coverage. The point is, IBW is also about our security.
A Public Safety Communications system is a wireless medium used by first responders and emergency services personnel, such as police, fire, medical, homeland security, and disaster response agencies.
In some of the major emergency cases, such as fire for instance, come with the damage of optical fibers and other in-building wiring, the chances of losing connection are high. The rescue process in such cases is not only slow and less- effective but it might also lead to greater destruction of life and property.
However, in general, a good In-Building Wireless system ensures that radio signals penetrate into all the areas of building, including stairwells, elevators, basements, and thick-walled or shielded areas. Emergency personnel need a constant and consistent two-way conversation through two-way radio and they operate on specific public safety frequencies. A reliable public safety coverage is a mandatory requirements for the buildings to be managed and maintained at all times.
Strong commercial indoor coverage not only serves the needs of the tenants and guests of the building but it also lets those who are indoor to dial 911 and quickly report an emergency via their cellular devices. Then, when the first responders report to the site, they need to get the better 2-way response to ensure quick actions and rescues - which can only be possible with the Public Safety DAS system.
Your building should have a quality network - both commercial and public safety - at all times. And losing a connection at an emergency hour can lead to a great disaster. In-Building Public Safety Communication Systems is the responsibility of every building owner and anyone who do not enable their properties and facilities with all the mandatory connectivity requirements are in breach of NFPA and IFC codes. And frankly, such buildings should be responsible for higher insurance rates for the lack of safety that the ones with coverage offer. We wrote this blog earlier this year that may help you understand about some of the mandatory requirements.
By ensuring that the best public safety system have been implemented, emergency personnel will be able to handle vital and sensitive tasks in a seamless manner – thus providing individuals on-site the best chance of staying safe.
Though your building cannot guarantee the security during emergency cases, in-building wireless can undoubtedly lessen your threat.